Taryn McMahon received her BFA from The Pennsylvania State University, University Park, PA, and an MA and MFA from the University of Iowa, Iowa City, IA. She has received numerous awards for her work including an Ohio Arts Council Individual Excellence Award, Knights Arts Challenge, Puffin Foundation Grant, the Southern Graphics Council International Graduate Fellowship, and fully funded residencies at Pyramid Atlantic, Hyattsville, MD; Anderson Ranch Art Center, Snowmass Village, CO; Anchor Graphics, Chicago, IL; and Women's Studio Workshop, Rosendale, NY. Her work has been featured in exhibitions at The International Print Center, New York, NY; The Print Center, Philadelphia, PA; Ortega y Gasset Projects, Brooklyn, NY; and Carroll Gallery, Tulane University, New Orleans, LA, among others. McMahon is an Associate Professor in the School of Art at Kent State University, where she teaches Print Media and serves as the co-area head of Print Media & Photography.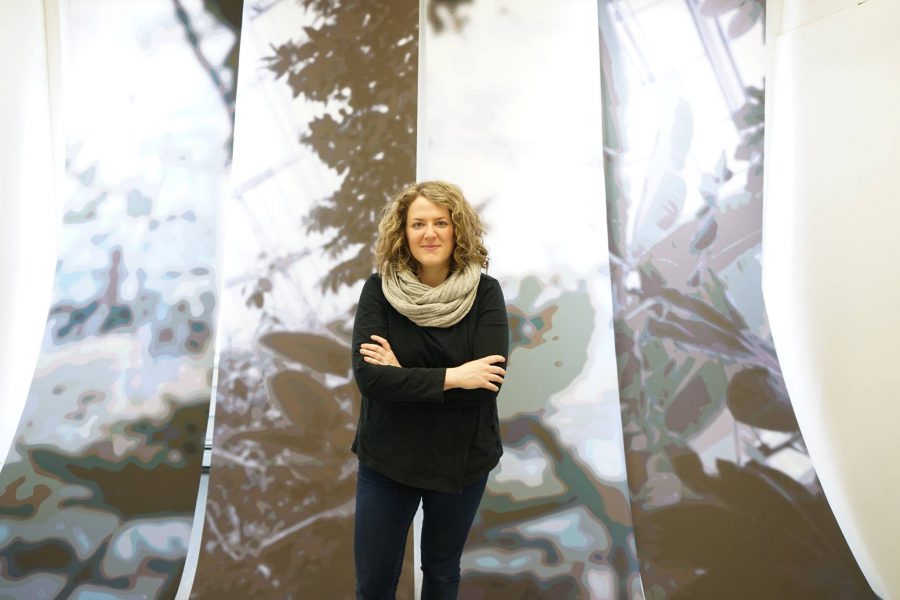 Artist Statement: 
Human impact on ecologies and Western conceptualizations of nature have been the primary concerns of my artwork for nearly ten years. My artworks explore dislocated and hyperreal landscapes that conflate reality with simulation, such as botanical gardens. I am particularly interested in the ways that art - from landscape painting to botanical engravings - has fueled and shaped fantasies of nature.
The spaces I draw and photograph reveal complex interactions between the human and non-human. The drawings and photographs made on site are then manipulated and filtered through digital and handmade printmaking processes to generate mixed media works on paper and installations.
My most recent projects A Series of Entanglements and Impressions layer silhouettes of objects found on the banks of the Cuyahoga River. These highly layered prints point to the current state of entanglement between people and our environment.
Contact:
taryn.m.mcmahon(at)gmail(dot)com